Answers to Frequently Questions
Ordering custom apparel can be overwhelming for some. To help, we've compiled some of the most frequently asked questions to help you navigate the process. If you have a question that is not listed here, or you need more information, please call us at  703.490.0337. We're here to help!
How do I place an order?
It's easy!  Click here to initiate a Quote Request; Send an email inquiry to [email protected];  Send a message via Facebook; Call us ay 703.490.0337 or visit us at our showroom at 2594 Dynasty Loop Woodbridge, VA.
Is there a minimum required?
There is no minimum for embroidery services; you can order one item or many items. 
There is a minimum of twelve items for screen-printing. Read more about the screen printing process here. 
Can I order apparel from you?
Yes, and we prefer that you do!  One stop shopping!  We have access to suppliers all over the country. Browse our catalogs or tell us what you need and we will find it! 
What are the art work requirements for screen printing?
The artwork is a the most important part of getting your order done just the way you want it.  We work with many types of files, but vector files are recommended for the best quality: Adobe Illustrator (.ai, .eps), Adobe Acrobat (.pdf).  Also acceptable are high-resolution bitmap images. With these types of files, we recommend at least 300dpi. Bitmap Files: Adobe Photoshop (.psd), JPEG Images (.jpeg), TIFF Images (.tif)
If you're file doesn't meet these requirements we can help. For a small charge, our designer can work with your image to prepare it for printing.
What is the process to get my logo embroidered?
Your logo must be digitized in order to be embroidered.  Digitizing is the process of "coding" every stitch and thread color into the embroidery software. 
If you have your logo in a .dst format, great!  If not, there is a one time fee for digitizing.
I have a design idea but need some help finalizing it, can you help?
Yes, we have staff that can help bring your design idea to life!
Can you print samples?
Due to the extensive setup process screen printing requires we cannot print samples. However, we have plenty of samples from other jobs that we could share with you. 
How are prices determined?
Product selection and quantity are factors in determining price.
For screen-printing, the # of colors and print locations are also factors.
For embroidery, the size of the embroidery and number of locations are also factors.
Can my order include multiple shirt styles and/or colors?
Yes, as long as your design is the same on all items (same size, same placement)
How do I approve my order?
We will send you a mock-up (proof) of your order via email and will request that review all spelling, colors, logo placement and overall look. Your order will not go to production until we get your final approval.  We can make changes to the proof but not to completed orders.
When will my order be ready?
Once we receive all the information that we need from you, the turn-around time is typically between 7-10 business days.  If you have a specific due date that requires an earlier turn around just let us know and we will work with you to meet your deadline.
Can I change my order?
Yes, if your order has not gone into production.  Changes to your order will likely change your delivery date as well. 
Can I return or exchange my order?
Customized or personalized products cannot be returned or exchanged. Our design, review and approval process helps to ensure your final product will be exactly what you requested. 
How long does the screen printing last on a shirt?
The Plastisol ink we use is very durable and will hold up for years. We recommend machine-washing your screen-printed t-shirts inside out in cold water and tumble drying on low (unless the garment tag calls for a different drying procedure).
When do I pay for my order?
All orders must be paid in full when the order is placed.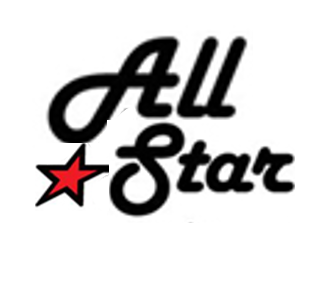 CUSTOM WEAR
We stitch & print on most  material.
About Us
We are a family-owned and operated screen printing and embroidery house dedicated to quality, value and exceptional service.  Founded in 1988, we provide custom and contractor services.  We create everything onsite at our Northern Virginia production facility and ship anywhere in the USA.
Subscribe to learn about special offers, promotions or events: